VISION
Global interconnected networks of scholars conducting engaged research with industry and host communities informing the strategic evolution of tourism as a global force for peace, equitable prosperity and sustainability.
MISSION
To democratize the creation, access, and use of tourism knowledge among industry, government, academia AND small host communities.
SCOPE
The dramatic events experienced in 2020 provide an unprecedented opportunity for tourism to evolve into a global force for peace, equitable prosperity and sustainability. Drawing from many decades of scholarship, we know that tourism can only be responsible to host communities if their residents are involved in technical discussions, planning, and policy-making. Accordingly, Smart Community Tourism Webinars fuels this transformation by leveraging emerging communications technology to inject the seldom-heard voices of host community members and microentrepreneurs into global discussions with industry, technocrats and academics.
GOALS
Goal 1: To facilitate the hybridization of hyper-local perspectives of host residents and professionals with the technical and scientific knowledge of industry professionals and academics.
GOALS
Goal 2: To disseminate new global knowledge among under-resourced host residents to enable their improved tourism livelihoods and equitable voice in destination management.
GOALS
Goal 3: To disseminate new global knowledge to well-resourced centers of power and influence to inject hyper-local perspectives into policy-making, scholarly agendas and industry practices.
The Inca Trail and its impact on community-based tourism
The Inca Trail (Qhapac Ñan in Quechua) with an extension of more than 30,000 kilometers, is considered the most extensive network of roads in pre-Columbian America. It was built to control the Inca empire and crosses six countries: Argentina, Chile, Peru, Bolivia, Ecuador, and Colombia. It was declared as a World Heritage Site by UNESCO in June 2014. There are sections still in use by the local population and others of great touristic interest. Throughout it, many community-based and rural tourism organizations are established. In this webinar, various points of view will be presented on the impact that this masterpiece of Inca engineering has on the surrounding communities and the applicable sustainability practices.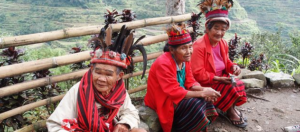 Past Webinars
Volume 29: WOMEN IN TOURISM: EXPLORING CHALLENGES AND EMERGING OPPORTUNITIES 18 September 2021 @ 15:00 Philippine Time (PHT) Women contribute 54%
Read More »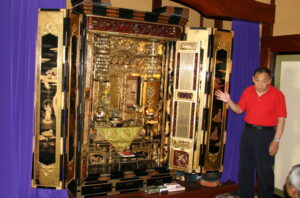 Past Webinars
      Volume 12: Branding Small Communities Using International Certifications 23 JANUARY – 10:00 AM TOKYO The title of
Read More »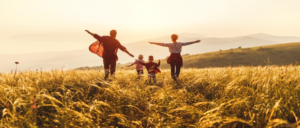 Past Webinars
Volume 28: QUALITY OF LIFE  Wellbeing of the Host Community This webinar discusses the quality of life (QOL) – wellbeing
Read More »