Human capacity building for Sustainable Development of Noto Peninsula, Japan: Activity Reports by Satoyama Meisters
Satoyama refers to Japanese traditional rural landscapes, where people engaged in agriculture, forestry and so on, living in harmony with nature. Satoyama in Noto Peninsula is so rich in bio-cultural diversity that it was designated as Globally Important Agricultural Heritage Systems (GIAHS) in 2011. However, Satoyama in Noto Peninsula has been suffering from serious depopulation and ageing population, resulting in the deterioration of ecosystem services and loss of traditional culture. Since 2007, Kanazawa University and municipalities in Noto jointly implemented successfully "Noto Satoyama Meister Training Program" to overcome the challenge and reactivate local communities. In this webinar, I invited three outstanding alumni: one is a Noto resident charcoal producer, while others are immigrants from Tokyo and Osaka. This webinar will share their experience as a "Satoyama Meister"and explain the role of tourism in creating a value adding system for local revitalization.
能登半島の持続発展のための人材育成:里山マイスターからの活動報告
里山と里海とは?日本から世界の共通コンセプトへ、(2)「能登の里山里海」の世界農業遺産認定(2011)と能登が直面する課題、(3)「能登里山マイスター養成プログラム」の特色と成果、(4)3名の里山マイスターによる活動報告。ひとりは地元出身者で製炭工場を経営、ふたりは東京から能登への移住者であり、地域コミュニティーに定着し、里山里海の自然・文化資源を活かしたビジネス(以下の話題提供者を参照)を展開中です。報告のあとみんなで能登と世界の持続発展に向けて意見交換します。


Program
Presentations by panelists
Choichiro Ohno
Hajime Koyama
Yuki Hagino
Jafar Jafari
Kazem Vafadari
Local Date:
Oct 07 2023
|
Local Time:
8:30 am - 10:00 am
Local Date:
Nov 25 2023
|
Local Time:
5:00 am - 6:30 am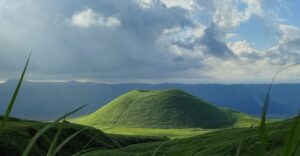 No event found!