Localising Tourism: Centring local communities in tourism futures
Local communities are the backbone of fair and sustainable tourism. Learning from the experience of the global pandemic, with its border closures and lockdowns, Higgins-Desbiolles and Bigby described a "local turn in tourism". This "turn" offers multiple possibilities for localising tourism: defining tourism by the local community, local community empowerment, more localised geographies of travel and tourism, localising decision-making to the lowest level (subsidiarity) and the local interrelationships between people, place, ecology and all living things.

This panel convenes Australia-based researchers that contributed chapters to the Channel View edited volume The Local Turn in Tourism. In this panel discussion, they will consider case studies of the local turn, consider the possibilities and test the limits of "localising" tourism. They will consider the argument that a localising agenda is essential to ensure long-term sustainability, equity and justice. This discussion may test the argument that: "The place where tourism occurs is not a tourism destination; it is the local community's home, their standing place, a place of uncompromisable value" (Higgins-Desbiolles, Doering and Bigby, 2022: 14).


Program
Jafar Jafari
Kazem Vafadari
Presentations by speakers/panelists
Antonia Canosa
Phoebe Everingham
Can-Seng Ooi
Bobbie Chew Bigby

Participants and Panelists
Jafar Jafari
Kazem Vafadari
Local Date:
Oct 07 2023
|
Local Time:
8:30 am - 10:00 am
Local Date:
Nov 25 2023
|
Local Time:
5:00 am - 6:30 am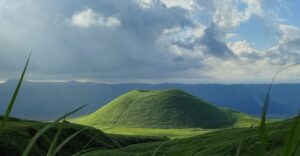 No event found!