Your Destination, My Hometown: Community Well-being in Tourism
The webinar discusses the impact of tourism on local communities. Guest speakers from the public sector, community groups and scholars from Macao and Mainland China will share their perspectives and experiences on how responsible development of tourism can bring prosperity to local communities while unmanaged growth may lead to social, environmental and economic consequences that residents have to live with long after the tourists are gone. Creating a dialogue between residents and visitors, and helping them understand their roles in promoting community well-being is fundamental in achieving sustainability for the destination. A special community project conducted in Azheke, Yunnan Province, China with pro-poor initiatives will be introduced. It illustrates how proper and inclusive tourism development has brought economic and social benefits to a local community and empowered the villagers to pursue growth while preserving their culture, heritage and environment.
Program
Jafar Jafari
Kazem Vafadari
Presentations by speakers/panelists
Bao Jigang
Carla Figueiredo
Vicky Chen
Orson Wong

Participants and Panelists
Jafar Jafari
Kazem Vafadari
Local Date:
Oct 07 2023
|
Local Time:
8:30 am - 10:00 am
Local Date:
Nov 25 2023
|
Local Time:
5:00 am - 6:30 am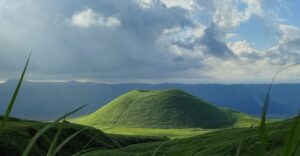 No event found!