A Nice Place to Live is a Nice Place to Visit
The livability and attractiveness of a place is influenced by its culture, lifestyle, natural landscape, and built environment. These resources and their mélange shape the place and as such respond to the needs and expectations of the local people and their visitors alike. This webinar investigates the attributes which make a place nice for living and the destination attractive for visiting. This win-win situation can further inform future tourism development, by matching the supply and demand, among other things, and maintaining the quality of experiences and satisfaction of the transient tourists while ensuring the wellbeing and happiness of the locals.
Program
Taleb Rifai
Geoff Wall
Dori Davari
Cultural Intermission: a short representative video.
Jafar Jafari
Kazem Vafadari
Local Date:
Oct 07 2023
|
Local Time:
8:30 am - 10:00 am
Local Date:
Nov 25 2023
|
Local Time:
5:00 am - 6:30 am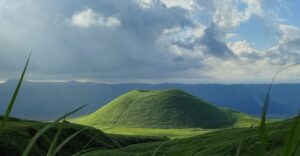 No event found!