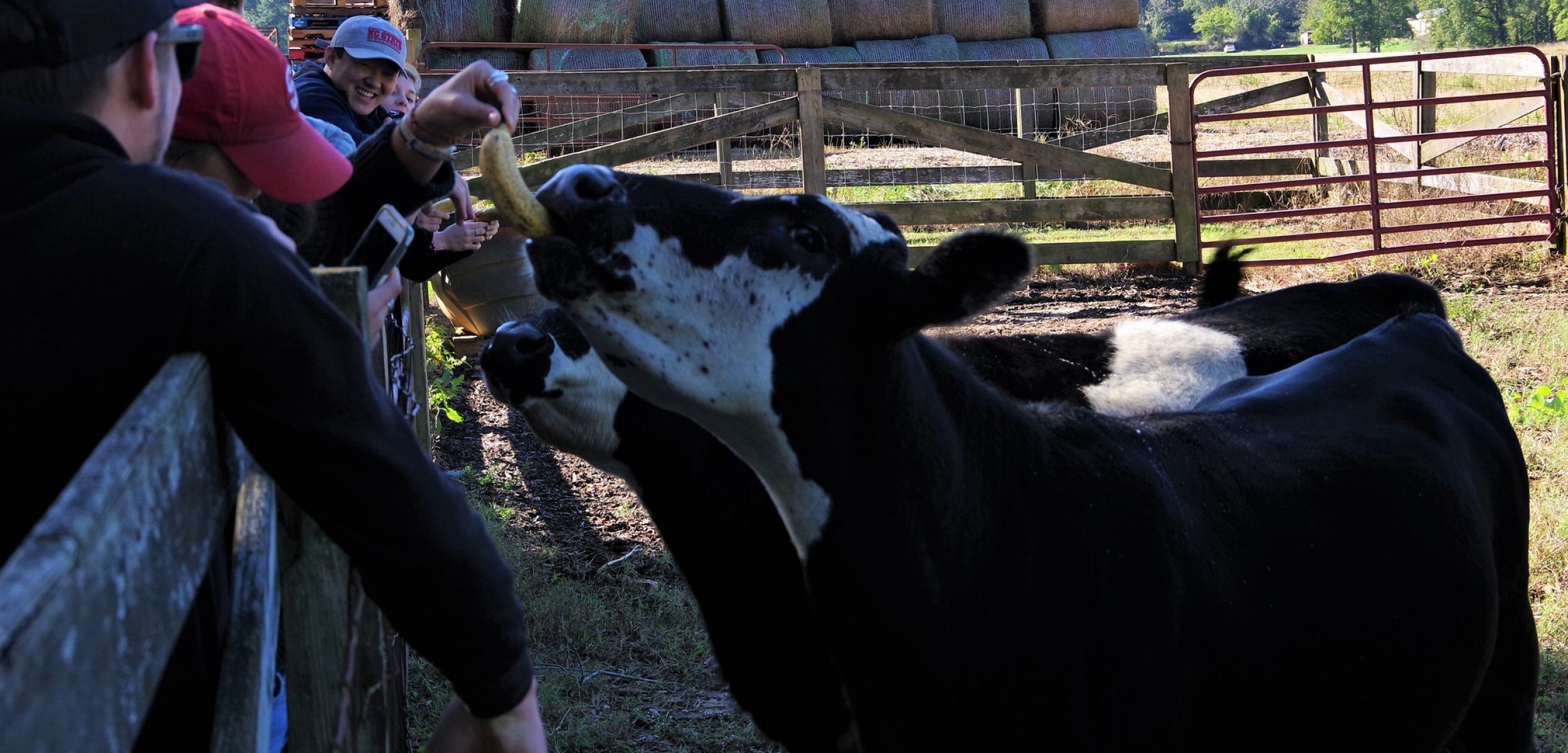 Speakers
   Duarte B. Morais

Welcome remarks

Morais is an Associate Professor of Sustainable Tourism and a Tourism Extension Specialist at North Carolina State University. He is also the lead in(ve)stigator of People-First Tourism Lab, a participatory action research collective started at NC State and now involving researchers and community development partners globally (P1tLab.ncsu.edu). Morais supports small communities and microentrepreneurs across the State of North Carolina and internationally. Morais integrates the insight and energy of an increasingly rich team of scholars in disciplines ranging from Cultural Anthropology, Humanitarian Engineering, Social Business, Community Psychology, Design, and Computer Science. His disciplinary home is Social-psychology and through this lens he investigates how tourism microentrepreneurship is developed and how it may affect host communities ability to harness economic opportunity in their own terms.

Bruno Ferreira

Moderator

Bruno Ferreira, Ph.D., is an assistant professor of tourism development and management at the Hainan University-Arizona State University International Tourism College (HAITC) in Haikou, Hainan Province, China. His research is centered around the intersection of tourism, entrepreneurship, and community development, looking at the psychological and environmental antecedents of tourism micro entrepreneurship among under-resourced individuals. He has worked in Europe, Africa, the Americas, and Asia as a researcher, instructor, project manager, and consultant in community development projects leveraging the economic muscle of tourism.

Annelies Gentile

Panelist

Annelies M Gentile, MA, PCC is an Executive Integrative Life and Leadership Coach, Speaker, Author and Artist with a Masters in Coaching and a knack for poking in a good way. With a gift of presence and loving interruption, she gently calls you "back to center", facilitating inspiring retreats and conferences, wielding artful tools for perspective, progress and growth, coaching you through change. From chaos to calm, Broadway to blacksmithing, divorce, death and Dubai, Annelies is no stranger to change— making her great at helping YOU embrace life's wild and wooly edges with gratitude, maybe even glee. She also creates engaging thoughtful creative experiences designed to inspire insight, happiness and wellbeing. Art in the Garden, Raleigh Art tours, Nature Walks, Creativity Retreats and so much more.

Geetika Agrawal

Panelist

is Founder and CEO at Vacation with An Artist (VAWAA) – the first curated platform to discover and book immersive mini-apprenticeships with master artists and craftspeople around the world. Her mission is to help people pursue their genius and passion through unique creative experiences. Prior to VAWAA, she was a Creative Director at R/GA leading product and experience design teams for brands like Lincoln Center for the Performing Arts, Mastercard, Disney, AARP. In 2015, she traveled for a year to 12 countries to build VAWAA and run an international traveling dinner series Food For Thought. Her work has won global awards and featured in leading publications like Skift, New York Times, Forbes, Travel + Leisure, VICE, Artsy, National Geographic and more. She has also served as an Adjunct Faculty at School of Visual Arts, New York and is a mentor/advisor to young talent.

Molly Edgington

Panelist

is the Director of Partnerships & Host Relations at Harvest Hosts. She focuses on managing host recruiting, as well as creating meaningful partnerships with companies and organizations who share a common goal of supporting local businesses and destinations. Holding a Bachelor of Science in Sport and Event Management from Elon University, Molly held a variety of managerial roles before her time at Harvest Hosts. Most recently, she acted as Senior Director of Corporate Sales & Wellness at US Fitness. During her tenure, she created the first ever extensive marketing program for corporate sales reaching both external and internal parties to increase department revenue and increased department sales by 20% in 2019. Additional experience includes a successful professional sports career focusing on corporate partnership activation work with the Houston Rockets (NBA) and the Durham Bulls (Triple-A Affiliate of the Tampa Bay Rays). Additionally, she worked in both Business Development and Operations for one of the largest Chamber of Commerces in the DC area, the Northern Virginia Chamber of Commerce. Outside of work, Molly enjoys traveling and spending time with her husband John and daughter Gracie.

Tom Baum

Panelist

Tom Baum PhD DLitt is Professor of Tourism Employment in the Strathclyde Business School, University of Strathclyde, Glasgow, Scotland. His research, teaching and consulting interests focus on the social context of frontline service work at the micro (individual), meso (community/ organisational) and macro (policy) levels. He has published extensively in these areas and advised major international agencies, including the ILO, UNDP, UNICEF, UNWTO and the World Bank.He is currently a partner researcher in a major European Union-funded project on the platform economy in European cities.
Tourism gig economy in small communities
New forms of temporary, hyper-flexible, employment (i.e., gigs) have become prevalent in many economic sectors. Tourism is at the forefront of this trend with prominent web platforms such as Uber, Airbnb, and ToursByLocals disrupting formal retail monopolies. Advocates highlight the freedom and flexibility afforded by the gig economy, and detractors stress the precarious and undignified character of gig livelihoods. Rural communities have a dire need for innovative livelihood strategies, especially with the onset of COVID19, but implications of the gig economy in small rural host communities remain under-examined. Consequently, this webinar highlights how web platforms, microentrepreneurs and communities are adapting to rapid changes in the tourism gig economy in their interconnected journey towards recovery.
Tourism gig economy in small communities
 <–   Adjust for Google Claendar / iCal / Outlook   –>