END OF EXCESSIVE TOURISM?
Perspectives on Sustainability of (mass)Tourism
Mobility has been challenged by Covid-19, transportation systems paralyzed, and international border closed—with carefree travel in a distance. Since past "excess" in tourism is subjected to criticism and because post-pandemic tourists would be stressed by crowds, destinations have no choice but to rethink their futures. Tourism needs to be directed by novel steering systems. With sustainability taken seriously and existing business models considered ineffective, feedback is needed to guide development of tourism experience. This webinar discusses whether some of the "old normal" practices can return, whether new and more sustainable forms of (mass)tourism—coupled with resiliency and guided by transformational forces—can be nested in small and large-scale destinations. The discussion will be complemented with Q/A exchanges between panelists and participants.
Program
Jafar Jafari
Kazem Vafadari
Harald Pechlaner: From excessive tourism to destination resilience
Presentations by speakers/panelists
Richard Adam: The road to resilience: past and future of travel, hospitality and tourism destinations – horizons of change with the learnings of Covid-19 as a catalyst.
David Weaver: A transformative governance approach to 'solving' wicked tourism problems.
Anna Scuttari: Coping with sustainable (mass) tourism: Perspectives on the measurement of sustainability in the Italian Tourism Observatory of South Tyrol (STOST).
Elena Borin: Link Campus University: Cultural Leadership in Transition Tourism
Local Date:
Oct 07 2023
|
Local Time:
8:30 am - 10:00 am
Local Date:
Nov 25 2023
|
Local Time:
5:00 am - 6:30 am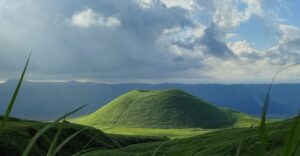 No event found!