Current and future issues of tourism in the Arab region
The Arab region has always been a worldwide destination for tourism since ancient civilizations. Destinations such as Egypt, Iraq, and Palestine have received international visitors for thousands of years now. However, over the last few decades, thoughts about Arab tourism have been – to some extent – unclear, whether we are talking about the Arab region as a tourism destination or Arab tourists visiting international destinations. This webinar is trying to shed more light on Arab tourism from a local perspective.
Program
Jafar Jafari
Kazem Vafadari
Presentations by speakers/panelists
Masooma Al Balushi: Tourism in the Sultanate of Oman: Current Trends and Future Perspectives
Mohammed El-Dief: Sustainable Tourism in Egypt: The role of the hospitality sector
Inès Mestaoui: Tourism challenges in Tunisia
Ahmed Farouk: Dr. Ahmed Farouk
Jafar Jafari
Kazem Vafadari
Local Date:
Oct 07 2023
|
Local Time:
8:30 am - 10:00 am
Local Date:
Nov 25 2023
|
Local Time:
5:00 am - 6:30 am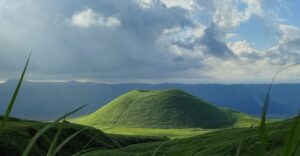 No event found!