小さなコミュニティの健康とウェルネス:最前線
4人のパネリストは、日本の地域保健分野での実践者としての経験を共有し、地元の人々や訪問者に提供されるサービスや医療に関する詳細を提供しています。プレゼンテーションでは、地域社会のストレス、職場や地域社会におけるメンタルヘルスサービスの開発方法、既存の天然資源、医療、心理サービスが個人と地域社会全体の幸福をどのように高めるかをカバーします。議論は、小さなコミュニティの人々とその訪問者のニーズに向いています。パネリストは、回復力を構築し、小さなコミュニティのメンタルヘルスの問題に対処する方法についての洞察を提供します。
Health & Wellness in Small Communities
Four panelists share their experiences as practitioners in the area of community health in Japan, providing details on the services and medical treatments offered to locals and visitors. Presentations will cover community stress, how to develop mental health services in the workplace and the community, and how existing natural resources, medical and psychological services enhance the wellbeing of individuals and the community as a whole. The discussion is oriented to the needs of people in small communities and their visitors. The panelists will provide insights on how to build resilience and deal with mental health problems in small communities.
Program
Kazem Vafadari Asia Pacific University, Japan
Malcolm Cooper
Giguruwa Nishantha, Ritsumeikan Asia Pacific University, Japan.
Presentations by speakers/panelists
Mayumi Hieda
Tomiyo Fukagawa
Ayuu Noda
Haruko Hagio
Cultural Intermission: a short representative video.
Participants and Panelists
Local Date:
Oct 07 2023
|
Local Time:
8:30 am - 10:00 am
Local Date:
Nov 25 2023
|
Local Time:
5:00 am - 6:30 am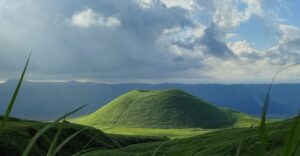 No event found!