Mountain Tourism and Community Development: Lessons from the Himalayas
The Himalayas region has a unique environment for mountain tourism. Its development dates back to the middle of the 20th century, popularized after George Mallory's first climb. Its strategies favor adaptive livelihood for poverty alleviation, social inclusion, and cultural exchange. Developed mostly by local communities and labor resources, it engages Sherpas, Tibetans, or Indians as guides. The host's participation in tourism is multi-dimensional, not limited to accommodation and catering outlets. The purpose of this panel of experts is to discuss topics related to mountain tourism and to provide experience-based insights and suggestions for sustainable development of small local communities through mountain tourism.
Program
Jafar Jafari
Kazem Vafadari
Presentations by speakers/panelists
Yong Liu
Anu Kumari Lama
Nima Namgyal Sherpa
Paul Rogers
Local Date:
Oct 07 2023
|
Local Time:
8:30 am - 10:00 am
Local Date:
Nov 25 2023
|
Local Time:
5:00 am - 6:30 am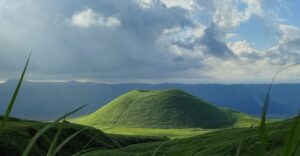 No event found!