Tour guiding career and local community support: academia and practice
Tour guides are tourism professionals who interpret the attractiveness of their country including the culture, lifestyle, and natural landscape to visitors from abroad. The tour guides help the local culture stay alive because they safeguard local culture and heritage. By expressing the value of their destination they encourage local cultural preservation by both the local community and the tourists including the tangible and intangible cultural heritage.

Tour guides play a variety of functions while they introduce their region to tourists. They serve as cultural moderators, promoters of local products and services, and local community supporters.

This webinar brings together academia who are specialized / and practitioners of tour guiding to discuss the tour guiding career and its support to the local communities in tourism destinations.
Program
Presentations by speakers/panelists
Rosemary Black
Miguel Brito
Maha Anabtawi
Shuruq Alzahrani
Cultural Intermission: a short representative video.
Participants and Panelists
Jafar Jafari
Kazem Vafadari
Local Date:
Oct 07 2023
|
Local Time:
8:30 am - 10:00 am
Local Date:
Nov 25 2023
|
Local Time:
5:00 am - 6:30 am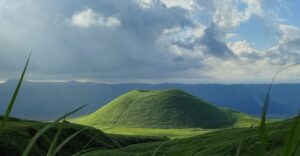 No event found!