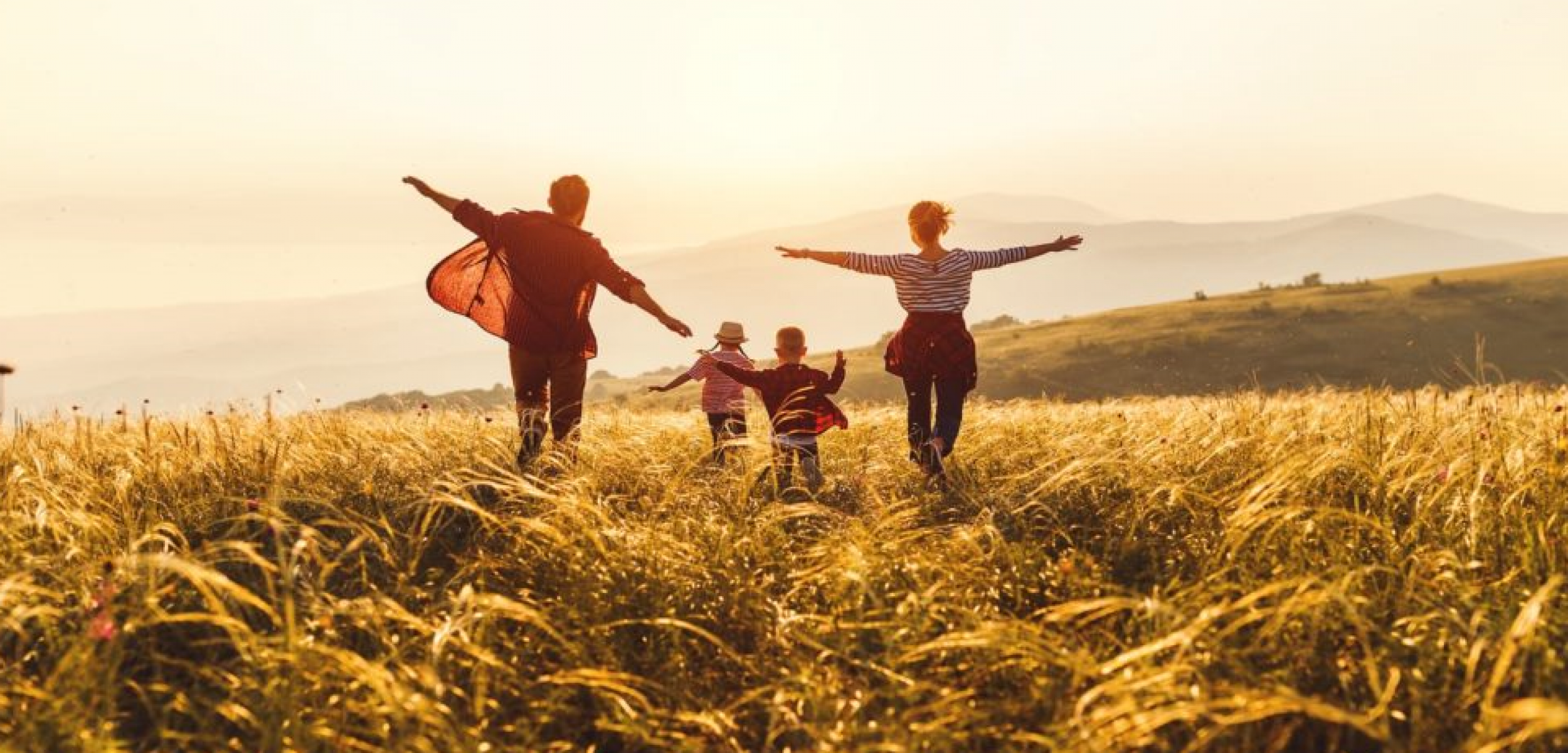 Speakers
Muzaffer Uysal

Moderator

Muzaffer Uysal, PhD., is a professor and chair of the Department of Hospitality and Tourism Management – Isenberg School of Management UMass, Amherst, USA. Dr. Uysal has extensive experience in the tourism and hospitality field, has worked on several funded projects, and conducted workshops and seminars in several countries. He is a recipient of several research and teaching awards, and a member of the International Academy for the Study of Tourism, the Academy of Leisure Sciences, and the Hospitality and Tourism Management Academy. His current research interests focus on development and quality-of-life research in tourism and hospitality settings.

Heather J. Gibson

Panelist

Heather J. Gibson, Ph.D., is a Professor in the Department of Tourism, Hospitality & Event Management at the University of Florida. She is a graduate of the University of Connecticut with a PhD in Sport, Leisure and Exercise Science.

Dr. Gibson teaches classes in leisure and tourism theory, sport tourism and research methods. She also leads study abroad programs in Australia and Fiji with a focus on sustainability.

Her research interests include sport tourism (specializing in sport events and active sport tourism), leisure and tourism behavior in mid and later life, women as tourists, including her recent project on Girl Friend Travel, and perceived risk in travel. She has published over 60 academic journal articles and has 20 years of academic research presentations. She has edited two books: Sport Tourism: Concepts and Theories, a collection of original essays on this type of tourism and co-edited Leisure and Aging: Theory and Practice.

She is a Fellow of the Academy of Leisure Sciences and the Academy of Distinguished Teaching Scholars. In 2014 she was the recipient of the HHP Charles S Williams Service Award. Dr. Gibson is a Managing Editor of Leisure Studies, an Associate Editor for Leisure Sciences and the Journal of Sport and Tourism, an Editorial Board member for the Journal of Sport Management, the Journal of Policy Research in Leisure, Tourism and Events and the World Leisure Journal. She is an ad hoc reviewer for countless journals including Annals of Tourism Research and Tourism Management.

Joseph (Joe) Sirgy

Panelist

M. Joseph (Joe) Sirgy is a management psychologist (Ph.D., U/Massachusetts, 1979) and the Virginia Tech Real Estate Professor Emeritus of Marketing at Virginia Polytechnic Institute and State University (USA) and Extraordinary Professor at the WorkWell Research Unit at North West University – Potchefstroom Campus (South Africa). He has published extensively in the area of marketing, business ethics, and quality of life (QOL). He co-founded the International Society for Quality-of-Life Studies (ISQOLS) in 1995, served as its Executive Director/Treasurer from 1995 to 2011, and as development Co-Director (2011-present). In 1998, he received the Distinguished Fellow Award from ISQOLS. In 2003, ISQOLS honored him as the Distinguished QOL Researcher for research excellence and a record of lifetime achievement in QOL research. He also served as President of the Academy of Marketing Science (2002-04) from which he received the Distinguished Fellow Award in the early 1990's and the Harold Berkman Service Award in 2007 (lifetime achievement award for serving the marketing professoriate). In the early 2000's, he helped co-found the Macromarketing Society and the Community Indicators Consortium and has served as a board member of these two professional associations. He co-founded the journal, Applied Research in Quality of Life, the official journal of the International Society for Quality-of-Life Studies, in 2005; and he has served as co-founding editor (1995-present). He also served editor of the QOL section in the Journal of Macromarketing (1995-2016). He received the Virginia Tech's Pamplin Teaching Excellence Award/Holtzman Outstanding Educator Award and University Certificate of Teaching Excellence in 2008. In 2010, ISQOLS honored him for excellence and lifetime service to the society. In 2010 he won the Best Paper Award in the Journal of Happiness Studies for his theory of the balanced life; in 2011 he won the Best Paper Award in the Journal of Travel Research for his goal theory of leisure travel satisfaction. In 2012 he was awarded the EuroMed Management Research Award for outstanding achievements and groundbreaking contributions to well-being and quality-of-life research. In 2019 the Macromarketing Society honored him with the Robert W. Nason Award for extraordinary and sustained contributions to the field of Macromarketing. He is currently serving as editor-in-chief of the Journal of Macromarketing (2020-present). He also was the editor of ISQOLS/Springer book series on International Handbooks in QOL (2008-15), Community QOL Indicators: Best Cases (2004-15), Applied Research in QOL: Best Practices (2008-12). He is currently the co-editor of Springer book series on Human Well-Being and Policy Making (2015-present).

Robertico Croes

Panelist

Dr. Robertico Croes served as the Minister of Tourism and Economic Affairs of Aruba from 1994 to 1998, and was the Minister of Finance from 1998 to 2001. Robertico Croes is a Professor currently serving as the Associate Dean of Research and Administration at the University of Central Florida Rosen College of Hospitality Management USA. He is also the Director of the Dick Pope Sr. Institute for Tourism Studies. Dr. Croes has authored four books and has more than 100 published works. His research has been presented and applied in many countries. Professor Croes is the recipient of numerous research awards such as the 2018 Thea Sinclair Award. His fields of interest include: econometrics applications in hospitality and tourism, tourism economic impact, tourism development applied to poverty alleviation, well-being, and tourism specialization and management in small islands and developing countries.

Stefan Kruger

Panelist

Stefan Kruger is currently a professor in Tourism and Hospitality Management at the WorkWell Research Unit of the North-West University and a researcher in positive psychology applied in the broader context of Tourism and Hospitality. His research interests focus on Quality-of-Life and Well-being as an outcome. He was the only South African who was invited by the Hungarian Ministry of Local Government to contribute to the Budapest Quality of Life Inventory. On the other hand, he had been the single, first and co-author of many articles, published in accredited journals and they are well referenced on Google Scholar. He has attended several conferences nationally and internationally in networking with quality-of-life researchers. In the same vein, He has contributed to book chapters (co-authored) and a book (co-editor) within his scope of research. He had been the supervisor / promoter of honours mini-dissertations, master's dissertations, and doctoral theses. According National Research Foundation of South Africa, he is an established researcher, with a C-2 rating. He serves as a Reviewer Board Member for the well acclaimed Journal of Applied Research in Quality of Life since (2012). He is currently a member of the International Society of Quality of Life Studies, CHASA, and has completed his dedicated hunting license. He serves as Chair: School Board / Academic Advisor / Board Representative for African Bush Training.
QUALITY OF LIFE
Wellbeing of the Host Community
This webinar discusses the quality of life (QOL) – wellbeing research and applications from the perspective of residents of host communities.  Although their perspective of tourism development and its impact on QOL has received some attention, there is relatively limited research that sheds light on impacts of tourism development on QOL . The scope and range of issues suggest that the topic is multidimensional, highly complex, and poses community challenges. The panelist seek to explore what the nature of the reciprocal link between tourism development and QOL is and offers practical solutions, guidelines, and future directions for communities seeking to further develop their tourism potential or sustain their tourism activities without impinging on the QOL of their stakeholders.
Quality of Life: Wellbeing of the Host Community
 <–   Adjust for Google Claendar / iCal / Outlook   –>