Community-level Poverty Alleviation through Tourism
This webinar, conducted in Chinese language only, will be moderated by Jing XU, former Director of the Regional Programme for Asia and the Pacific of UNWTO. Among his areas of expertise is tourism rural and community development in Asia Pacific Region. Academics and practitioner will present and discuss successful stories of community-level poverty alleviation through tourism, and will highlight areas related to empowerment and sustainability in the field of tourism.
通过旅游业的社区脱贫(中文系列)
.此次网络会议仅使用中文,将由联合国世界旅游组织前亚洲太平洋地区主任徐京先生主持。他的专长领域包括亚太地区的乡村旅游和社区发展。学者和实践者将介绍和讨论通过旅游业在社区一级减贫的成功故事,并将讨论与旅游领域的赋权和可持续有关的课题
Local Date:
Oct 07 2023
|
Local Time:
8:30 am - 10:00 am
Local Date:
Nov 25 2023
|
Local Time:
5:00 am - 6:30 am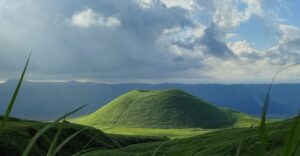 No event found!